How to syc contacts, calendar with DAVx5 - mailbox.org & Android
I'm gonna translate a fancy article from the German user forum.
Hope you guys like it!!
DAVx5 from F-Droid Store constitutes the coolest tool for syncing contacts and calendar between mobile devices and the mailbox.org web office. The OX Apps never convinced me.
In the following I'm going to show how to set this up. I use a Nokia with Android 9.
DAVx5 version 2.4.0.1-ose.
Guide:
1. Get DAVx5 from F-Droid Store: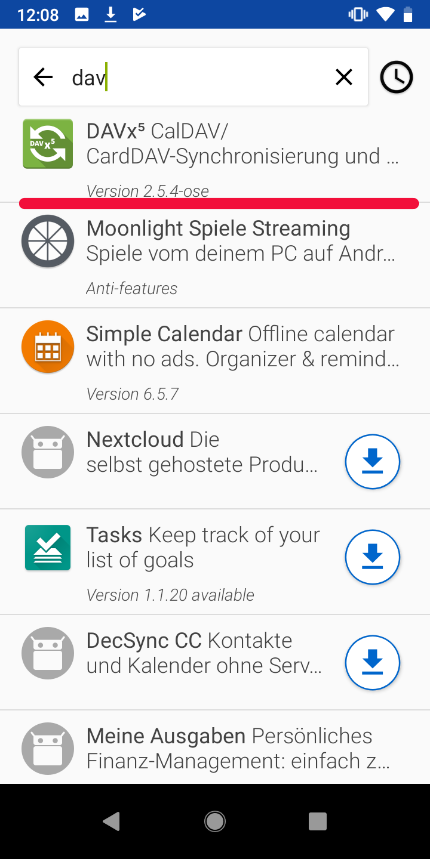 2. Open up DAVx5.
3. Agree to the suggested exception to "battery optimization" for DAVx5.
4. In case you get asked to "Allow the app to run in the background", please allow this.
5. On the right bottom, please press the orange coloured "+" symbol.
6. Choose "Login with URL and user name".
Base URL:https://dav.mailbox.org
User name: Your Mailbox.org main address
Password: Your Mailbox.org password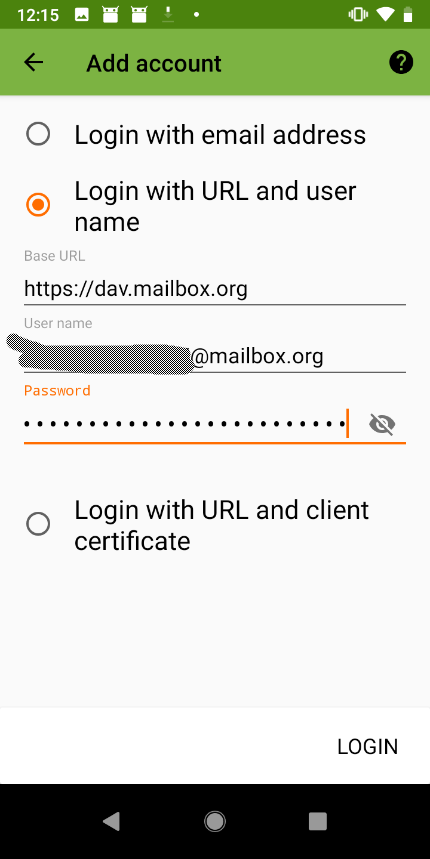 Note: During my tests it was not necessary to enter the exact calendar and contact ID. This was done automatically in the background.
7. If you have entered all data correctly, you'll see the context menu "Create account". There you may choose an incisive name for the account, as you may open various accounts (also from other e-mail providers).
I left the contact group method with the default setting.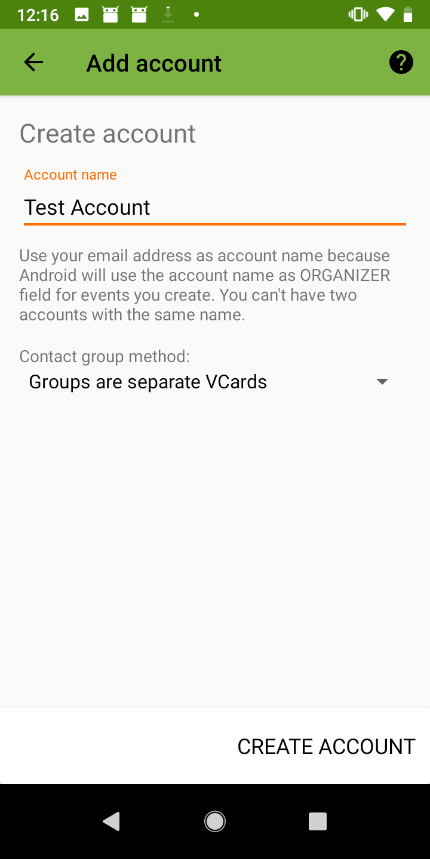 8. Now you are led to the overview of the existing sync-accountsm (orange background). You'll get prompted to allow for access permissions: calendar, tasks and contacts. For me it's sensible to grant these! Hence do allow access.
9. Now you'll see CardDAV (this allows for syncing contacts) and CalDAV (this allows for syncing caelndars) they like they're displayed in the mailbox.org online office.
Choose the folders that you want to sync.
10. Via the cog wheel you can adjust more details.
11. Press the "circle arrow" in order to sync now.
12. Verify the settings in your contact or calendar app on your android phone. Check out settings - accounts for the entries of the DAVx5 account. Should it not have been activated, do so now. Like this contacts and calendar entries from mailbox.org are shown in your app.
13. Be advised: The mailbox.org birthday calendar is only virtual. It gets its data from the birthdays entered in the contacts.
You wanna see the birthdays of your contacts in your normal calendar also? Get the Birthday Adapter.
The same is valid as above: Make sure the provided data from Birthday Adapter is blended in. Verify your calendar's settings.