Recover Passwords message on login
Hi. When I login in my account, I get a popup with the following message:
Recover passwords
Please provide the old password so the account passwords can be recovered.
This message appears every single time I login in the web application.
Background. I activated the 2FA mechanism with 2 tokens. The last token I setup, I didn't configured it well in my 2FA credentials manager application, but I thought I did well. I tried to login with my password and I couldn't do it, so I panic and tried to reset my password. The reset password email was sent to spam by the email provider and I didn't show it, so, finally I tried to login with the other token that I had set up previously, and this time it worked like a charm. But the message described above was already appearing. I wrote down my "old" password, it worked, and I forget about the problem (this was two days ago).
Today I've login again to the account, and the message is showing up again. I've tried with the first password and this time it doesn't work, I've tried with the password that was sent by email, and it doesn't work either, so I don't know what's happening, and I don't know what does mean that message, because if I cancel it, I can operate the account without any problem.
Here you have a screenshot of the dialog.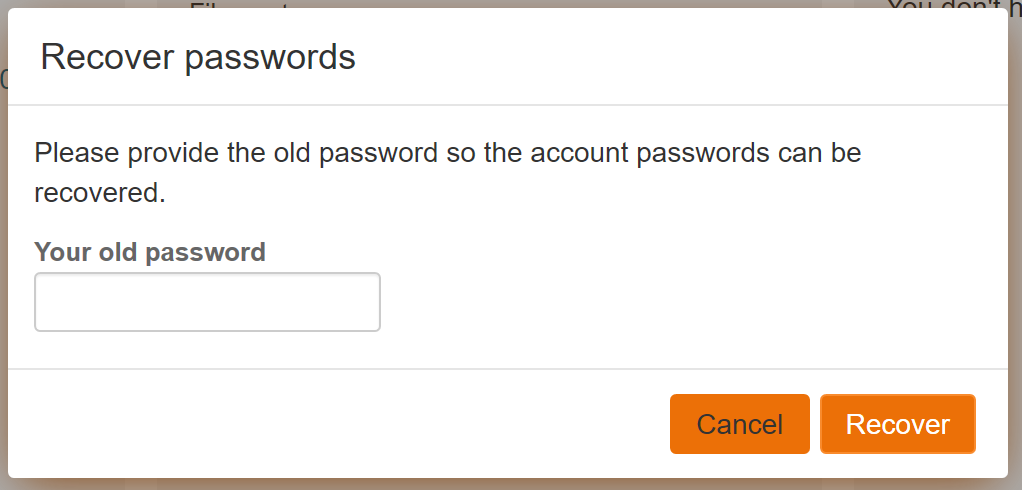 I don't know what to do. Thank you very much for your help in advance.